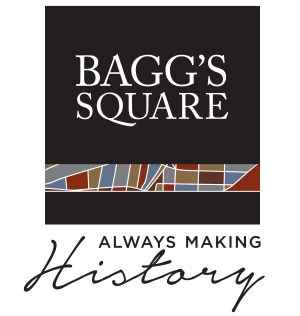 Bagg's Square
Stretching from the "Broad to the Aud" (Broad Street and the Historic Union Station to the Utica Auditorium), Bagg's Square is Utica's oldest neighborhood and an up-and-coming mixed-use destination. Today visitors will find upscale dining, taverns, sports bars, cafes and coffee shops. The city's hometown hockey team, AHL Utica Comets, and over 50 small and large employers bring employees and customers to the Square each day. The local newspaper – the Observer Dispatch – is located in the neighborhood along with the Utica Public Market, Department of Motor Vehicles, US Federal Courthouse and the Adirondack Scenic Railroad. New loft apartments are home to a growing number of urban residents. Innovative and exciting residential and commercial projects (including Utica's newest bakery) are always in the works as developers, investors, residents, and small business owners see and feel the potential. Follow Bagg's Square and the Bagg's Square Association on Facebook.
Facebook: https://www.facebook.com/BaggsSquare
Twitter: https://twitter.com/BaggsSquare
---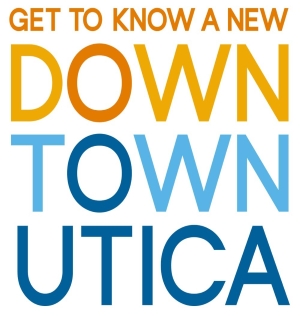 Downtown
With Genesee Street serving as its main artery, Downtown is a growing hub of finance, hospitality and government offices including the Oneida County and NYS Office Buildings. The Stanley Theater and the Broadway Theatre League, Utica Dance, Players Theater, Munson-Williams-Proctor Arts Institute and Pratt University provide world-class art and performances. Downtown's restaurants are many and diverse and its architecture is boundless. Numerous small businesses line the streets – from law offices, accounting and marketing firms, high tech companies, cafés and coffee shops, music stores and jewelry shops. Downtown is the home to Utica's Public Library, the historic Fort Schuyler Club, the Mohawk Valley Refugee Center and some of the oldest and most beautiful churches in the region. Landmarc Utica, the district's newest construction project, is transforming a high profile building (that was about to be demolished) into 30 luxury loft apartments, a rooftop seafood restaurant and a new standard for urban living . . . in a NEW DOWNTOWN.
Facebook: https://www.facebook.com/DowntownUtica
---
Development of a comprehensive District Brand for the areas of the Varick Street as well as Bleecker Street are underway.