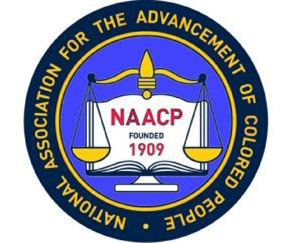 Contact persons:
                                    Darlene Mack-Brown, Freedom Fund Dinner Chair, First VP
                                    315-733-2069 ~ mackbrown4@verizon.net
                                    Dietra Harvey, NAACP President
                                    570-234-6566 ~ uticanaacp@gmail.com
For immediate release 10/20/15
2015 Utica/Oneida County Branch NAACP Freedom Fund Dinner:
Pursuing Liberty in the Face of Injustice
Our country's history is filled with numerous individuals who have made pursuing justice and equality their life's mission. To honor this vision, the Utica/Oneida County Branch of the NAACP is holding the Annual Freedom Fund Dinner on Sunday, November 1, 2015.
The featured speaker will be Madison County Sheriff, Allen Riley who has served the County for over 28 years. Several prominent community leaders will be honored for their contributions and achievements:
Community  Achiever Award: Dr. Todd Hutton, President of Utica College. Under Dr. Hutton's leadership, student enrollment increased, tuition has been lowered and capital improvements have availed.
Community Service Awards:
Milton Reeves Jr, EMT from Utica Post 229. Mr. Reeves, who is a former nurse and military veteran, was named New York State Paramedic of the Year in 2015.
Firefighter Michael Barline, named as Firefighter of the Year in 2015.
Community Advocate Awards:
Jan Forte, Executive Director of the Home Ownership Center
Oneida County Clerk Sandra Deperno, is the honorary Chairperson for the Annual Freedom Fund Event.
The Freedom Fund event will be held at the Radisson Hotel-Utica Center, doors will open at 3:00 PM. Ticketed donations are priced at $60 per adult and $45 for youth and children.
For information please call: 315-733-2069.